Exploratory exhibition concept
Research, Ideation, Visual design, Production, Installation
4 weeks
(November - December 2019)
Photoshop, Illustrator, InDesign, Artivive, Premiere
Equality Censored is an exhibition concept exploring the #MeToo movement and its challenges amid China's internet censorship.
​
The objective of the exhibit is to create an educational space compiling stories of survivors and spreading awareness around the issue in hopes to inspire change.
​
With no freedom of the press, expression and speech, the #MeToo movement had a challenging start in China. Like many other hashtags on topics that were controversial, the Chinese government had censored #MeToo, blocking and taking down any content related to the movement. Stories shared by women and petitions made for the movement were regularly removed.
​
Women activists in China, however, found creative ways around the censorship. For example, the combination of the emojis for a bowl of rice (mi) and a rabbit (tu) were used as a hashtag to dodge the censors' detection.
​
​Using my research, I began to develop visual motifs and installation concepts that would appropriately represent the issue while accomplishing my objective.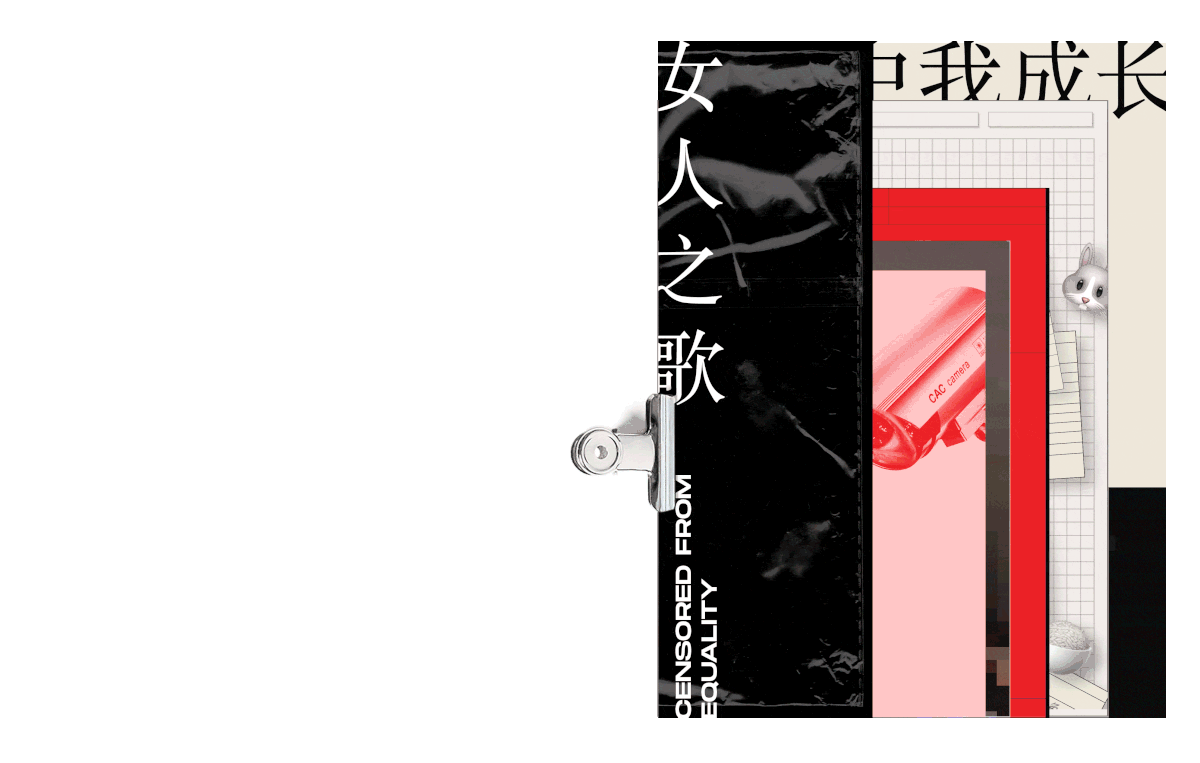 To give a brief simulated experience of the indirect methods women in China have to take in order to dodge censorship, posters must be viewed in AR for more information